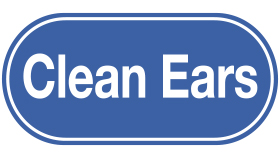 Ear Wax Removal System
High Efficacy, High Safety Profile, User Friendly, Preservative Free.
CleanEars is an easy to use, gentle ear-cleansing solution, suitable for use by the whole family. It is an effective and clinically proven method to remove ear wax and a safe alternative to cotton bud use.
When used 2 to 3 times a week as part of your personal care routine, CleanEars helps prevent wax build-up and keeps ears refreshingly clean and clear.
CleanEars is made from a unique extraction of natural olive oil. Unlike other ear drops, CleanEars contains no aggressive solvents and no chemicals that aggravate already inflamed or irritated skin in the ear.
CleanEars was clinically evaluated and in comparison trials was found to be superior by far to any available cerumenolytic preparations.
CleanEars is a CE Marked Class I Medical Device.
shop now