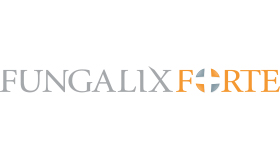 Fungalix Forte was developed for the treatment and prevention of fungal nail infections.
This patented product has been effectively used and tested for over 12 years and has shown that it is effective in killing both fungi and yeasts.
The spray is very easy and hygienic to use. Just spray the affected nail twice a day. Dries very quickly.
Shop now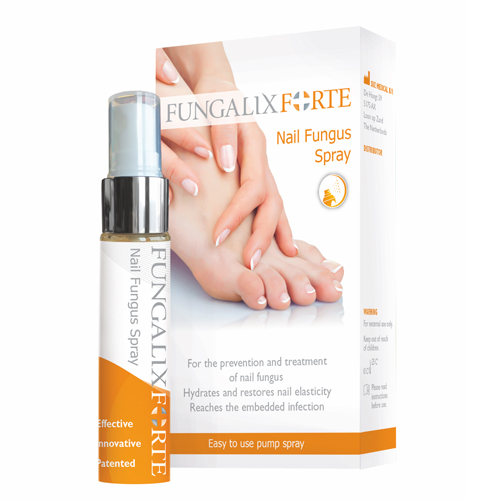 How does Fungalix Forte Work?
Fungalix Forte treats the infection at the source, embedded in the nail's matrix. The new cells of the nail are created in the nail's matrix. Because Fungalix forte is active at the source it prohibits the fungus from infecting the new cells.
Fungalix Forte contains Sodium Benzoate which is commonly known as an added ingredient in the food industry. Within the food industry it is mostly used as a preservative because of its fungi and yeast killing characteristics. The spray contains D-limonene to calm the skin and Provitamin B5 to enhance the elasticity in the nail for better growth.
To learn more about Fungal nails click here